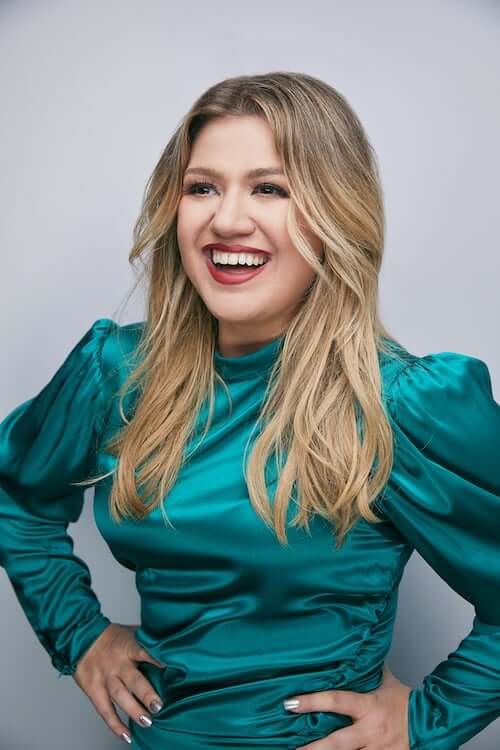 Aside from the rare feat of maintaining one of the most genuine, down-to-earth personalities in Hollywood, as well as commanding one of the best voices in the game, our one true American Idol Kelly Clarkson is also incredibly honest – in life, and especially so in her music.
From Breakaway onward, she's given the public access to plenty of information about her private life – taking us Behind These Hazel Eyes, if you will.
One of the most personal songs she's ever written, "Because of You," addressed her father stepping out on her family when she was still a child. And in a full circle moment years later, she gave us what was effectively the sequel: "Piece by Piece," an emotional resolution with the added perspective of being in a happy marriage. At the time, anyway.
Fast forward to 2020: Kelly is now in the midst of a divorce, and cordiality has devolved into custody battles, staggering financial demands from her ex and increasingly ugly legal battles involving in-laws. It's sad to see as a bystander and longtime fan – especially knowing she's got to put on a brave face, turn it on and walk out in front of the cameras to be a bright, charismatic daytime TV host every day.
But she appears to be doing well all things considered (from an outside view, at least), and exactly as promised, she's channeling those emotions into her "honest" upcoming record while looking back at her discography.
On Friday (December 11), Kelly opened up about the meaning of "Piece by Piece" mid-divorce with guest Garth Brooks, the song that plenty of fans are probably thinking about these days, especially with lines like "He never walks away, he never asks for money." Awkward.
"I have this song 'Piece By Piece, and I'm the writer. For me, I'd never really experienced the loss of my father, like…it never impacted me until I became a parent, because then I knew what a parent should be and what it felt like. I didn't really know the loss. I didn't know the impact. So I wrote the song for my daughter and my husband at the time, and little did I know it was only a piece of this puzzle," she explained.
"I have this whole full puzzle sitting in front of me – well, what I think is, you never know…and there's a lyric on my new album, in a song called ["Rock Hudson"? "Raw Cuts"?], and it's like by the way: 'Piece by piece, I found out my hero's me.' And it's a beautiful thing. It's not in like a negative sense. It's almost too much to put on someone to do that for you, you know? You have to do that yourself. Like piece by piece, you have to get there yourself. It's so funny because I'm the writer and I was like…a little off, but I got there."
First of all: incredible self-reflection there from our girl. Pushing past the pain and finding the self-empowerment in the situation? Classic Clarkson.
Secondly: no one can seem to agree for sure on what she's saying there, being the Queen of Quick Talking she is, but the best guesses are she's either going with "Raw Cuts," a title that sounds like a My December moment, or "Rock Hudson," an ode to one of the most well-known closeted Hollywood heartthrobs who became one of the first celebrity faces of the AIDS crisis. (That does feel like a stretch written out, although he was portrayed in Ryan Murphy's Hollywood recently. Maybe she saw it and felt inspired?)
Regardless, this is yet another exciting development: the album is coming, clearly, and it sounds like she's feeling especially inspired in the middle of everything that 2020 has brought. Ready for whatever comes next.
Photo credit: Weiss Eubanks / Atlantic Records