Bonus: Align your social media strategies with the relevant KPIs!
🧠 Social Media Listening: Turning Big Data Into Smart Data
Social media listening, or social listening for short, has proven its value over the last few years as an indispensable asset to any marketer's arsenal. Even more so in 2020, as Covid-19 has impacted brands and organizations to steer towards digitalization to grow market share and increase brand visibility in the online space. In light of this, more businesses are gravitating towards social listening to bring up the most important consumer considerations and buying decisions and remain relevant, with social listening tools being the second most used tool for getting rapid information about consumers this year.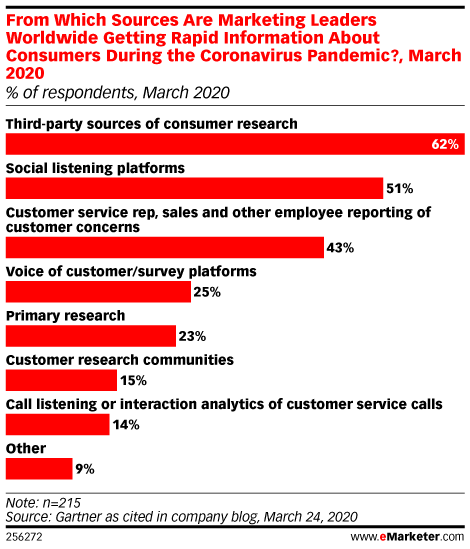 But First… What the #@%! Is  Social Listening?
Social media listening encompasses the monitoring of your brand's presence for feedback, and mentions of your brand, keywords, topics, competitors, or industry. It can open a treasure trove of consumer insights that underlines what consumers are thinking, feeling, and doing. Ultimately, it is about learning what matters to your consumers and building a business strategy with that goal in tandem. 
By using social listening tools, you are actively seeking to understand social media conversations about a specific topic, which are formulated as queries by a searched phrase, word, or vernacular. It utilizes data from many broad sources – not particularly exclusive to just social media – like blogs, news articles, forums, among others to find information about what people are talking about online.
Developing a Data-driven Approach to Issues
There is more to social listening than just having clarity on your brand health. It is just as important to remain aware of how your market and competitors are reacting to economical and social events around them.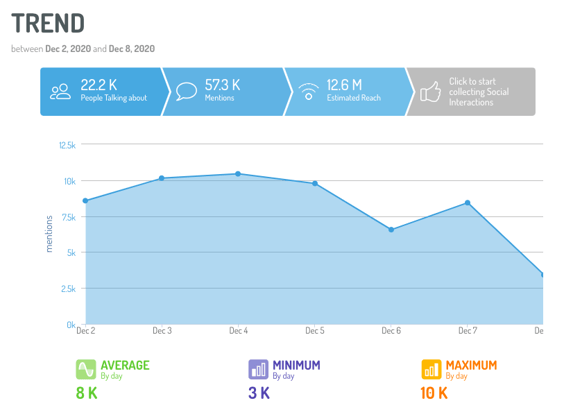 An example of Digimind Social's longitudinal display of social mentions on a brand over time
Think about spotting an anomaly in your customer journey: would you want to find a prevention for it yourself or wait till it becomes a more pressing issue? If you bet on the latter, the issue may cost your brand reputation more damage in the long run than if you were to raise the issue immediately. That is precisely what social listening is designed for, it enables real-time data collection so you can receive aggregated results of social mentions at a moment's notice.
Humanizing Business Engagements
Identifying audience sentiment is by far one of the most essential ways to unlock meaningful insights. By monitoring the overall sentiment of your brand or the desired topic, you can further tap into your audiences' perception and attribute positive or negative takeaways from the study. 
Being customer-centric allows you to engage target audiences where they are at. It bodes well to process consumer insights proactively by delivering information across business segments, which includes relevant marketing teams to develop content and nurture prospective leads with the right messaging. From there, you are much better equipped at handling customer issues, disseminating customer-centered workflows, and simply providing solutions to where your business is most impacted.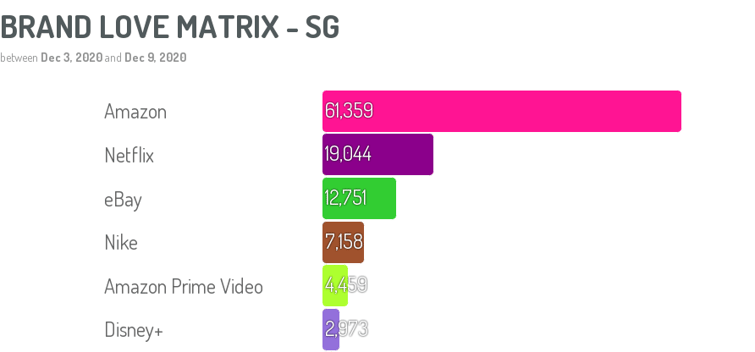 An example of Digimind Social showing the share of voice distributed among top online entertainment brands
As audience preferences are constantly changing, social media listening helps you to stay aligned with new consumer demands by tracking their needs and wants as expressed on online channels.
Pro Tip: With social media listening encompassing a wide variety of uses, it's important to be able to identify what features are important for your team's use. Benchmark potential social listening partners with this easy-to-use scoring template!
Investing In Your Consumers
Whether it is planning content, strategizing future developments, or prioritizing satisfaction, there is only one thing in the driving seat – your customers. With customer experience an all-time differentiating factor between you and your competitors, it is increasingly important to be aware of how they think and behave, so you can tailor one that is suited to their characteristics. 
Social listening tools like Digimind Social work with businesses to build key trends into perspective and visualize consumer data through dashboards to deliver a more robust and informed brand strategy.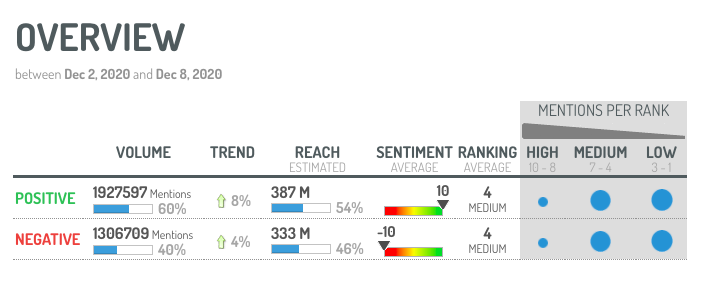 Digimind Social is able to display a comparison chart for easy visualization of positive to negative social mentions
The Future of Data-Driven Social Media Strategies
There's no doubt that social networks, blogs, and forums have become goldmines of real-time insights and opportunities to sell and engage. Companies have started to recognize the value of these channels, and adopt tools to better optimize, track, and evaluate their marketing efforts, competitive landscapes, and customer experiences.
Very often, companies with a thriving presence on social media that are also actively looking to leverage real-time data, invest in a mix of tools that tick these boxes of management, analytics, and listening. Tools like Digimind Social are able to offer a mix of functions. 
When evaluating potential tools and partners, look at the foundational strength of the offering and compare it to your priorities!