Posted: by The Editor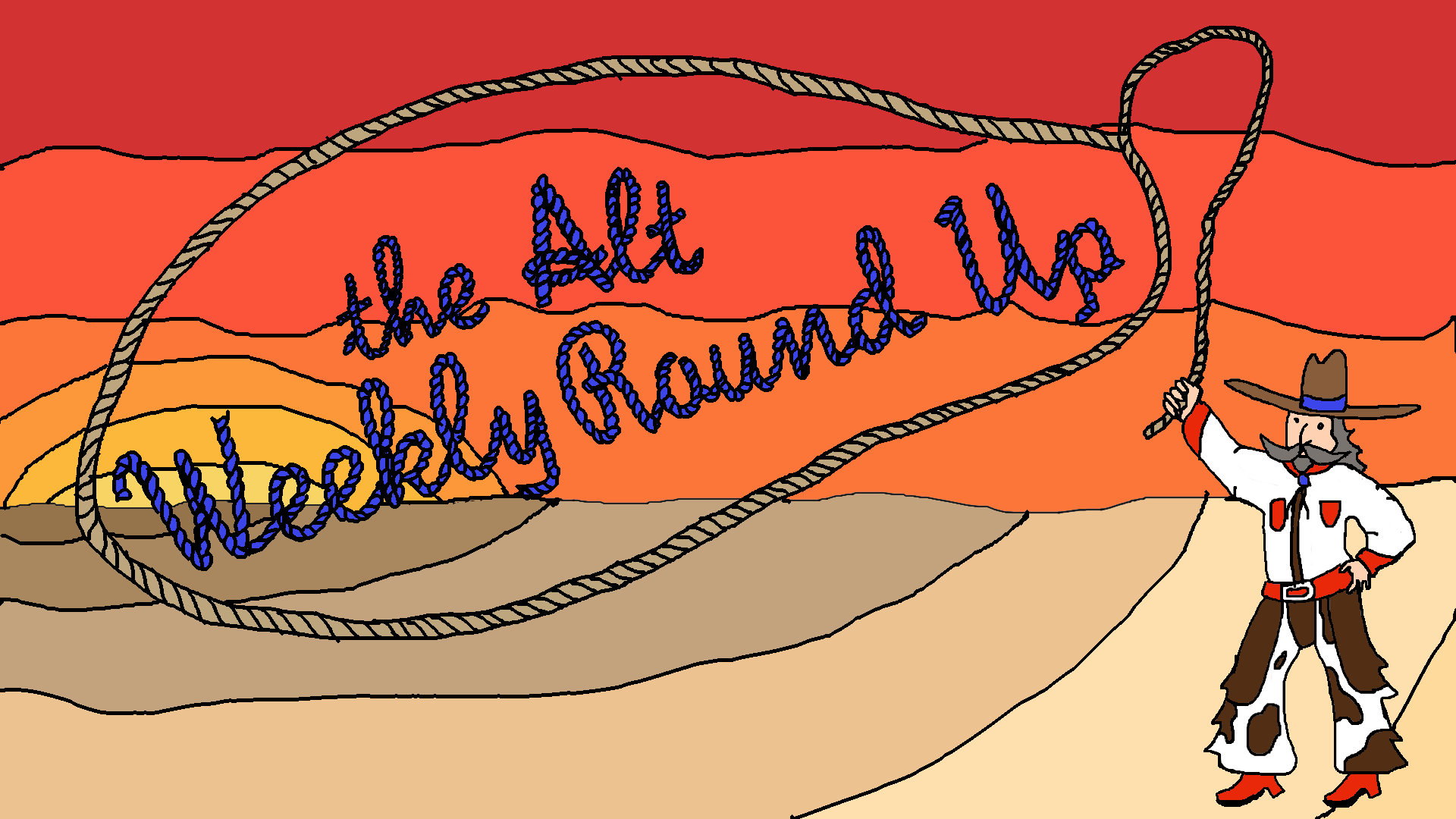 The Alternative Weekly Roundup is a column where our staff plugs a variety of new releases in a concise, streamlined format. Albums, singles, videos, and live sets. Check back each Monday to see what we were jamming the week prior.
---
Pale Lungs—"Right Where You Left Me"
Pale Lungs has long been one of the best under-the-radar emo bands, I think, and "Right Where You Left Me" is perhaps the band's best achievement. The song winds through its three minutes softly and quietly, settling into a space between non-yelling You Blew It! and Christie Front Drive at their prettiest.
Zac Djamoos | @gr8whitebison
---
Buddie—"Aquamarine"
Buddie's "Aquamarine" off their upcoming album is fuzzy power-pop pleasure with crunchy, swirling riffs and a timely, supportive message. The lyrics "But she's got big dreams in her heart, even if she can't quite find her start" are so relatable it hurts, but when the synths kick in you'll believe we'll all find it.
Jami Fowler | @audiocurio
---
Cinema Stare—Hum and the Glow
Self-described "Connecticut emo" foursome Cinema Stare signed to No Sleep Records last week and reissued their debut album, Hum and the Glow. The title track is an energetic, driving emo-pop ballad that recalls the buoyant sound of early aughts Jimmy Eat World and The Starting Line—one that would be welcomed back with open arms in 2020.
Michelle Bruton | @MichelleBruton
---
Black Foxxes—"Badlands"
Black Foxxes' first new song in two years is an eight-and-a-half minute banger called "Badlands." It's a wildly ambitious move that finds the band venturing further into post-hardcore territory than every before, and it earns every second.
Zac Djamoos | @gr8whitebison
---
Jayda G—"Both of Us"
Jayda G's "Both of Us" flirts with you. I's house-driven beat and rudimental electronic keyboard hits the familiarity bone, while its glittering and throbbing bassline infects your body.
Jordan Snowden | @snowden_jordan
---
Ruston Kelly—"Pressure"
Ruston Kelly's new single doesn't feel particularly country. There's a slight twang to the guitar work, but besides that, "Pressure" could easily be the next big indie track all the sad boys cover at open mic night (when those open again). It really feels like Kelly's on the cusp on something big with Shape & Destroy. 
Zac Djamoos | @gr8whitebison
---
Changing—"Not A Citizen" / "Damage Prone"
Changing shared a pair of hoppy, snappy songs with a sound that's a stone's throw away from groups like Bad Moves and The Regrettes. The guitar solos are pleasingly crisp and invigorating.
Bineet Kaur | @hellobineet
---
Remi Wolf—"Woo"
I haven't been able to get this song out of my head since Remi Wolf's EP I'm Allergic to Dogs dropped in June. "Woo" is about the invigorating feeling of being in love, and by the second or third listen, the bright and sanguine song will have burrowed its way into your head too.
Jordan Snowden | @snowden_jordan
---
The Alternative's 'New Music Friday' playlist
Each week our editor Lindsy Carrasquillo compiles a playlist of songs our staff has been jamming. We'll post it on Fridays on Twitter and then include it in each edition of the 'Weekly Roundup' to make sure you don't miss all of the great music we're recommending.
---
The Alternative is ad-free and 100% supported by our readers. If you'd like to help us produce more content and promote more great new music, please consider donating to our Patreon page, which also allows you to receive sweet perks like free albums and The Alternative merch.