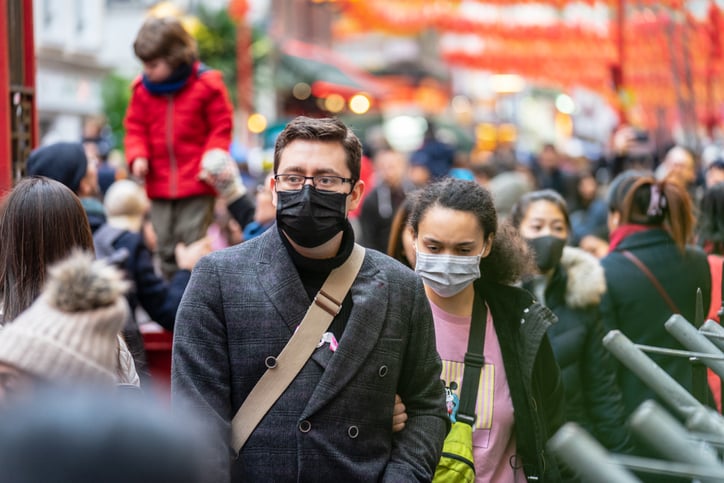 Retailers woke up to the news Friday that Neiman Marcus will be closing their store in New York at the luxury mall Hudson Yards. It is a store that has barely been open a year and was seen as the lynchpin of a new strategy for the brand.
But here's a bit of perspective.
The United States has roughly 24 square feet of stores per person. That is about six times what the UK, Japan, China, and other countries have. We have been overrun with stores for several decades. Many will have to close to get us to a manageable level.
I know that many of you know that we have too many malls too close together and with too many of the same stores in each mall. And too many of the stores are selling the same products. 
Hard as that is to think about, that's what brick and mortar retail is going through now, an overdue rightsizing. And shoppers are also cutting back on their buying.
McKinsey recently published their survey findings about shopper trends during Covid-19. They found shoppers are now going to 2.8 stores per week compared to 4.4 before March. That's a 40% drop in customer visits.
Their research shows that 34% of consumers have increased their spending on private-label products during the pandemic, and that most of those consumers plan to continue doing so even after the crisis has passed. While trying to assess consumer mentality, when asked why they started buying more private-label goods, 44% cited affordability and better value.
But be careful of how you read the tea leaves telling you about Coronavirus Retail; while we aren't going back to 2019, there are steps you can do now to adjust to the new realities of retail.
No store will be able to use all five of these suggestions, but be fearless in adopting those you can.
Here are five ways for retailers to combat the new consumer mentality and shopping patterns during the pandemic:
Have a robust set of price points in every category. This might mean you offer used products to compete with entry-level sewing machines or bikes or private label. But be careful. Without sales training this could be a margin killer. Couple that with the fact retail employees see all of these bankruptcies and wonder if/when it could happen to them. With their own focus on

, they will ignore a sales

and will sell whatever is cheapest.

Offer a rundle. What is a rundle? A rundle is a recurring revenue bundle first coined by Professor Scott Galloway several years ago. You come up with a plan where shoppers can give you a fixed amount every month for a series of lessons, a subscription box, or access to special courses; think Peloton, Birchbox, or Dollar Shave Club. Shoppers want fewer choices but like a regular plan that gives them convenience and more than they would get if purchased alone. If you can give enough value and get enough subscribers, rundles can help sustain you through the ups and downs of the pandemic, even if you are forced to close down.
Adjust your buying. Many retailers are debating whether or not to expand private-label products. Instead of trying to predict customer demand, agree now on triggers you'll look for to know if private-label or other categories are a better fit for you and if you will make more money using them. Examine your POS reports looking for growth of at least five percentage points. That way you can react sooner and respond quicker to retail trends that are expected to stay in flux. If you can afford fancy AI inventory tools, so much the better but without historical reference, it is hard for even those tools to accurately look into the future 90 days, much less predict holiday shopping both in-store and online.
Revisit marketing promotions. Supply chains for many of your vendors are broken. Products are taking too long to get here and even being canceled at the last minute. You don't want to run promotions on products that you are already low on. That breeds chaos and frustration for you as a retailer and your customers.  If you regularly promote a 20% off brand X sale or you put your entire store at 20% off and don't have the product to back you up, now you can't offer timely rain-checks as back-up either. You also have to look at your seasonal sales ideas as well because you may not have the stock you hope you'll have. 
Plan for remote selling. This goes beyond a Facebook Live video. It is one-to-one selling to your loyal customers using something as basic as Facetime or Zoom to more sophisticated software like Salesfloor. Even if you have to close again or go curbside, most employees will feel safer not having to do face-to-face interactions.

Video taps into

desire to be seen and hear, even if over a

.

And for the many retailers who have at-risk staff who are nervous about  working in-store so this can be a win-win solution. New work-from-home norms also mean you can attract new virtual employees from across the country so you have a better pool of associates to help you grow your business.
See also, 10 Reasons To Be Optimistic About Retail After COVID-19
In Sum
Economic pressures of Covid-19 are accelerating the rightsizing of America's retail footprint. It is going to be brutal for big-boxes, boutiques, and direct-to-consumer brands. But it doesn't have to be brutal on you.
It's going to be a tough fall to predict store demand and customer mindset. But remember the reason someone would get off their couch will be for the personal interaction with store associates, as well as being able to meet up with other customers.
Make sure you look at training your employees on how to sell additional items with ease.  They need to be trained to confront their very real inclination to sell what is cheapest, not necessarily what is the best. And even if they sell what is cheapest, they still need to be trained on how to suggestively sell additional products to make up for less visits to stores.
Keep your planning as forward thinking as you can looking for what your shoppers are buying each week. Decide to find a way and use these tips for how to prepare for the next phase of Covid-19 and your business.